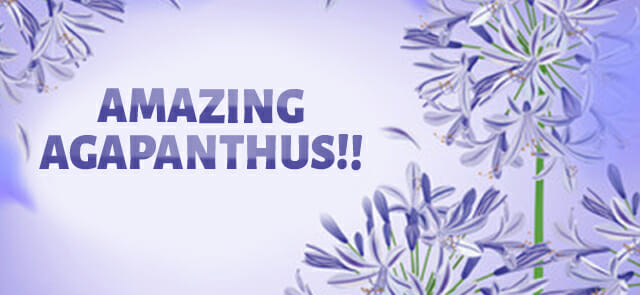 Amazing Agapanthus!!
Agapanthus, also known as Lily of the Nile, means love's flower, from the Greek word 'agape' which means love, and 'anthos' which means flower.They are characterized by their big orbs of trumpet like flowers with a gorgeous violet hue, although there are a couple of types that are white.
We have dozens of varieties for you to choose from.