Get in now to see our beautiful selection of lush tropical stock, fresh off the Semi Trailer. 
Selected by Chris the "Plant Detective"
We've just received a huge semi trailer load of beautiful lush tropical stock, with wonderful reduced prices just for you! Take a look below to see the full list.
Chris the "Plant Detective" has personally flown to a secret location and hand selected some beautiful stock just for this sale.
Come visit us or call to find out more! CALL: (03) 9359 3331 VISIT: 1477 Sydney Rd, Campbellfield
Chris the Plant Detective sees all!!!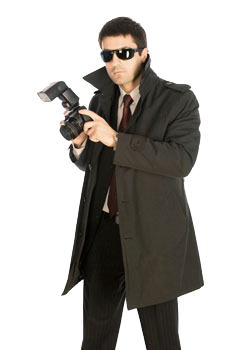 Have a look below to see the Plant detective's (Chris) selection of beautiful Lush stock fresh off the semi trailer this week just in time for Christmas. Everything is reduced to clear and perfect for adding a touch of lushness to your garden.
Keep in mind Chris is 6' 2" tall so some of this stock is very big indeed.  
Call now to order yours on (03) 9359 3331
Or Visit us in store at 1477 Sydney Rd Campbellfield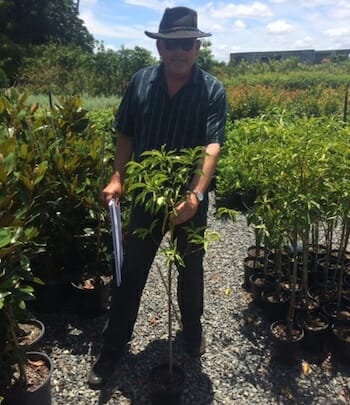 Hymenosporum Flavum in 7″ pots for only $19.99 each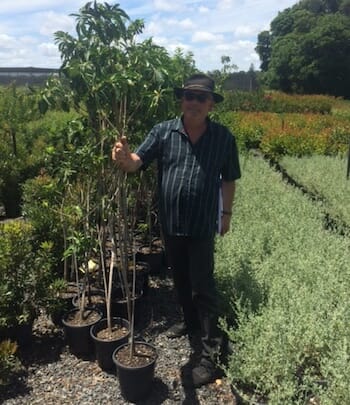 Hymenosporum Flavum in 12″ pots for only $99.99 each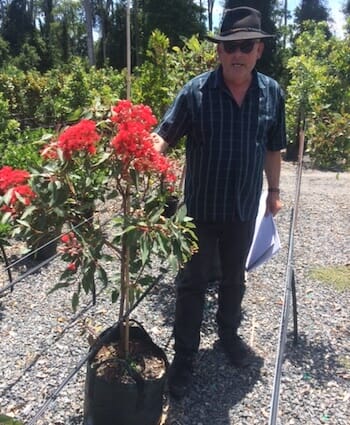 Corymbia 'Wildfire' in 45L bags for only $89.99 each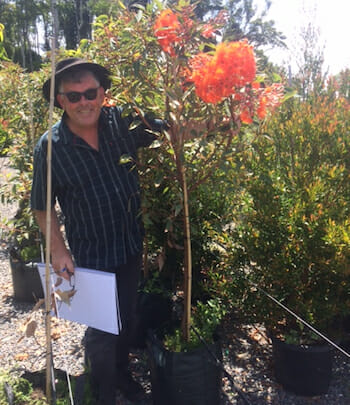 Corymbia 'Baby Orange' in 45L bags for only $89.99 each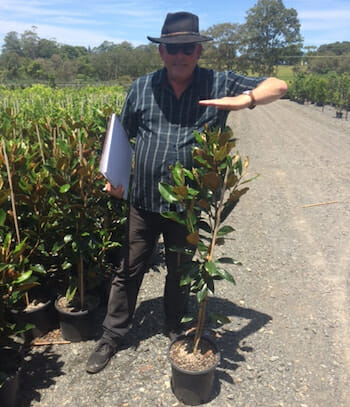 Magnolia 'Little Gem' in 10″ pots for only $79.99 each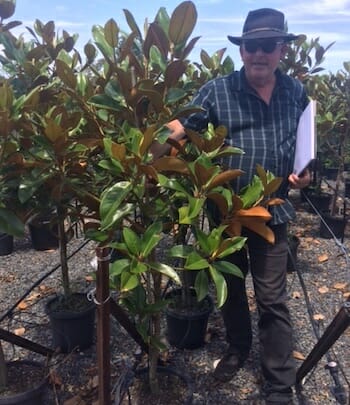 Magnolia 'Exmouth' in 12" pots $120 each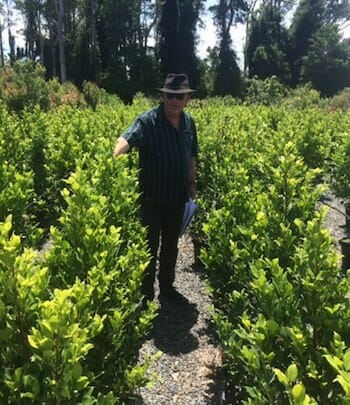 Ficus 'Flash 12″ pots only $89.99 each when you buy 10 or more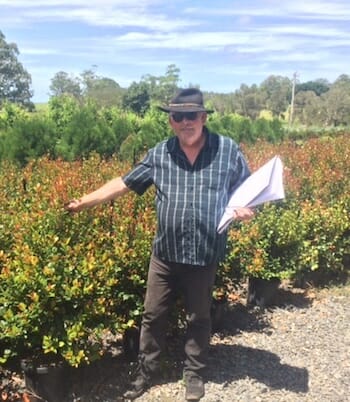 Syzygium Australe 'Big Red' in 12″ pots for $99.99 each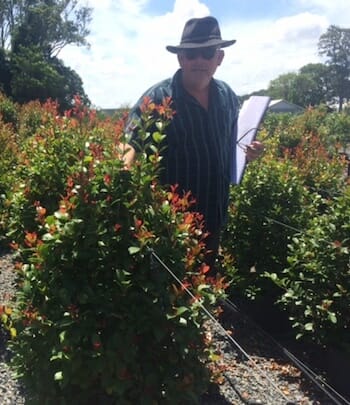 Syzygium Australe 'Big Red' in 16″ pots for $169.99 each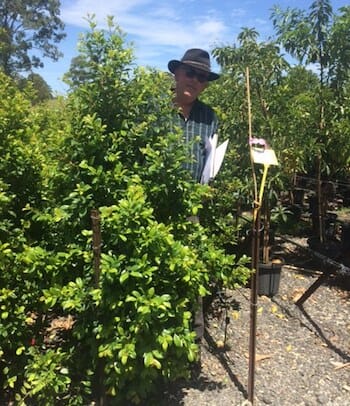 Syzygium Australe 'Aussie Southern' in 12″ pots for only $99.99 each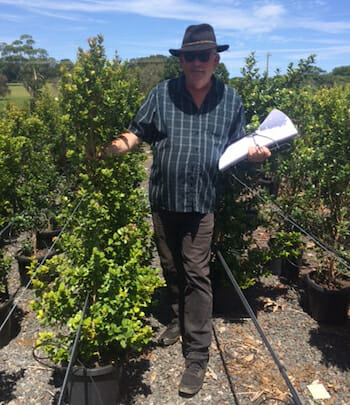 Syzygium Australe 'Elite' in 12″ pots for $89.99 each when you buy 10 or more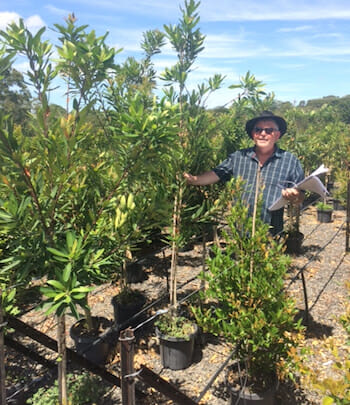 Very tall Tristaniopsis Laurina 'Water Gums' in 8″ pots for only $12.99 each
Dracaena Draco 'Dragon Blood Tree' in 16″ pots for $299 each
Acmena Smithii 'Firescreen' 10″ pots for only $44.99 each when you buy 10 or more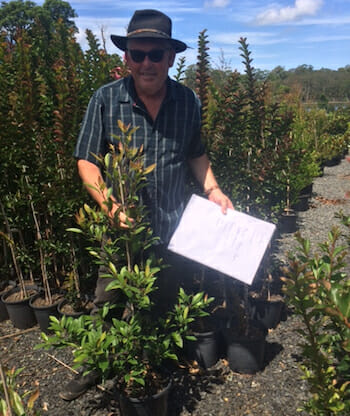 Prima Donna 'Blueberry Ash' in 10" pots for only $49.99 each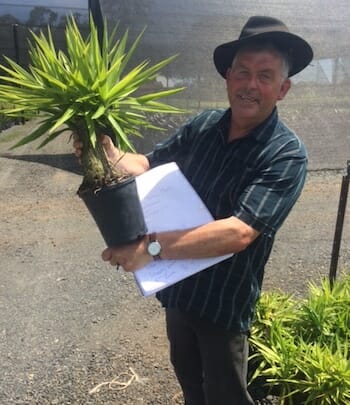 Yucca Elephantipes in 7" pots only $16.99 each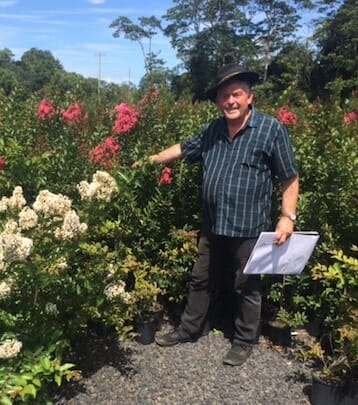 Lagerstroemia (3 x types) "Sioux", "Tuscarora", "Natchez" in 10″pots for only $59.99 each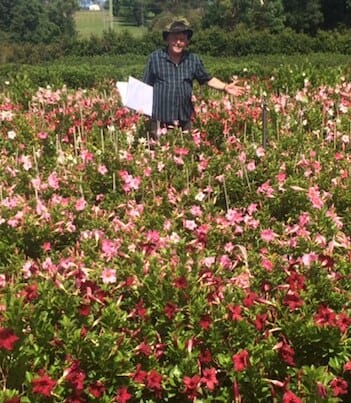 Mandevilla (3 x types) "Aloha Red", "Aloha White", "Aloha Bright Pink" in 10″pots for only $44.99 each