Creating a Sensory Garden!
Gardening works wonders for your physical health and it also helps to improve your mental well-being. When you garden you make things grow, you create food and you transform spaces. The satisfaction from accomplishing those things can cheer you up even when you feel dissatisfied with what feels like everything else in your life. Beyond the mental and physical aspect, there is much pleasure that a garden can provide.
What we actually enjoy in a garden, is that it stimulates our senses in a way or the other, as every plant has its own characteristics that make it unique. From sound, touch, smell, sight, and taste, plants can entice our senses and enhance our wellbeing in so many ways. This creates a sense of calm and healing when you spend time in such a garden, making it more stimulating than just a pretty garden to look at.
For that, you need to rethink the garden as more of an experimental space, one that gives free rein to your creativity, creates interest, and stimulates curiosity. You can add things such as water features, bird baths or feeders, colorful patches of bottles, hanging wind chimes, recycled furniture into planters, whimsical sculptures, pathways with interesting textures to walk on.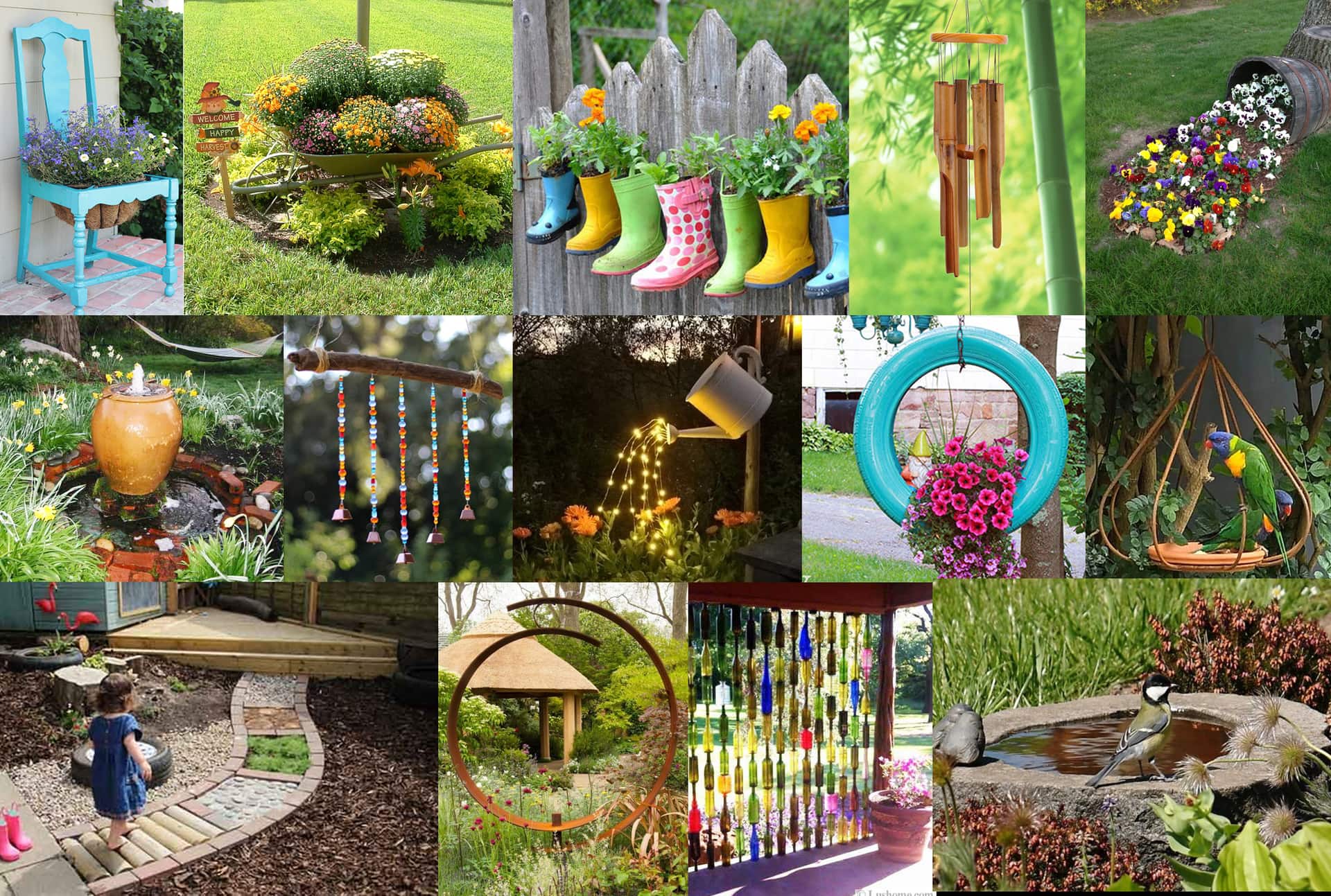 Plant wise, creating such a garden is very simple. Take a walk into your garden and see how it stimulates you. Is there interesting foliage or color to look at? Plants that you can touch to feel the texture, rub between your fingers, and smell the aroma. Birds that chirp, bees that buzz around, and leaves that rustle in the wind? See what is missing and take a look at our top recommendations below to complement what you already have.

Sight – Ornamental and Colourful
Adding visual interest to a garden can be achieved by plants with varying habits, such as creepers, climbers, bush plants, and standards. Plants with different bloom, leaf shape or color, bark, and stem provide visual appeal as well. Mix and match plants to create visual interest. Weeping plants are very interesting, especially when swaying in the wind, cottage flowers offer some beautiful colors, maples have very interesting foliage, silver birch has a beautiful bark.

Smell – Fragrant plants

Aromas can trigger happy memories or make certain moments very memorable. Some plants produce oils in their leaves to deter pests and flowers produce various aromas to attract pollinators. Nectar, Limonene, Linalool, and Terpenes are all compounds responsible for these scents that we enjoy. There are many plants that have these interesting properties. int, eucalyptus, lavender, and lemon balm that release their aromas when you touch them, and others such as jasmine, roses, orange jessamine and gardenias that have a naturally spreading fragrance.
Here are some great suggestions of plants with a great fragrance that naturally spread in the air. Other fragrant plants that are not currently in season are Frangipani, Daphnes, and Wisterias.  This is what we have in store:
Here are some great suggestions of plants with an amazing fragrance when touched.
Touch – Soft and fuzzy
We love touching and feeling textures as this is a connection beyond the visual, which makes us feel more connected. There are so many interesting types of leaves, from the glossy to the prickly, flowers that soft to fuzzy, barks that are smooth or rough, and they all provide interesting tactile perception.
Taste – Herbs and Edibles
There is no better feeling than to take care of a plant and taste the fruit of your efforts once it ripens. Fruit trees and veggies are very rewarding but to stimulate our taste buds we can also grow various herbs and spices. From berries and cherries to plums and lemons, we have a big selection of edibles for you to choose from.
Here are some fruit trees that we have
Here are some great herbs and spices that we have in store
Click here to see all herbs.
Sound – Rustling and Chimes

Sit on your garden bench and close your eyes for a mindful minute to enjoy the sounds of nature from your garden. This can have a very calming effect on your mind. You can hear the bees buzzing, birds chirping, leaves rustling, perhaps some trickling water from a water feature or the natural melodies of a bamboo wind chime. Bamboo plants and grasses are ideal for that leaf rustling effect.
If you would like more ideas, do come in store and browse the thousands of different varieties that we have here. We will be more than happy to help you out with any questions you may have. In the meantime, think about your next garden project and how any new addition can stimulate your senses and make your garden a more enjoyable space where you want to go to every day!