A big thanks to all the Mums this Mothers Day for putting in the hard yards, particularly these last few years. Mums of Australia deserve a sleep in, breakfast in bed and, of course, a beautiful gift to really show how much they are appreciated.
For Mums out there with a green thumb, we have a list of gorgeous green gifts that she is sure to love.
Or, if you know Mum has been wanting a particular plant for her garden, give us a call and we'll help you get it for her!
Top 10 Mother's Day Plant Pressies (+2 Extras)
Fuchsia
An easy plant to care for and bursting with vibrant colourful flowers in shades of red, white, pink and purple. Fuchsia are perfect for a doorstep or summer patio as they have a really long flowering season and will bloom right through the autumn in a sheltered spot. They are an all-time favourite for mum!
Daphne
Strong and sweetly scented in a compact little bun shape, the Daphne is a lovely little potted or cottage garden classic that Mum is sure to love. Some varieties flower for most of the year! They prefer rich, moist, well-drained soil in a sunny or part shade position.
Protea & Leucadendrons
Instead of buying Mum cut flowers, why not get her the everlasting kind! Proteas and Leucadendrons are a favourite in the floral industry, making superb, long-lasting cut flowers. If Mum likes to have flowers inside the house, why not get her a plant that produces them for her! These gorgeous plants are flowering right now too! They prefer well-drained soils in a sunny position and can be kept in large pots.
Camellia
A shrub that produces the most gorgeous winter blooms and can be shaped into a small bush, screen, espaliered or a tree. The Camellia comes in a variety of colours and flower styles, best suited for a mum with a love of pruning to keep this stunner looking fab!
Camellia prefers slightly acidic, moist, well-drained soils in part shade positions and can be kept in a pot or in the garden.
Weeping Cherry
A true garden feature for Mum to admire for many years to come, the Weeping Cherry is a real feast for the eyes in spring, summer and autumn! It gets covered in pink or white blooms in spring, a lush green umbrella canopy in summer and stunning autumnal colours in autumn! Best suited planted in the ground in a sunny position, well-drained, moist soil.
Peace Lily
Hard to kill, lush and leafy, and produces beautiful tall white flowers indoors! The Peace Lily is perfect for the Mum who is on the go and wants some indoor greenery but doesn't have too much time to care for it. Peace Lilies are so good, they tell you when they need water, their leaves drooping down. Within an hour or two of watering, you'll see those leaves spring right back up!
Best grown in well-lit areas of the house, watering roughly twice a month or when needed.
Mother-in-law Tongue
For an indoor Mum, a Mum with a black thumb and a Mum who loves a good joke, the Mother-in-law Tongue is hard to kill, an air-purifying indoor classic and sure to give (the right Mum!) a good giggle on Mothers Day!
Low light or well-lit areas, well-drained soil and don't over-water.
Daisies
Daisies are a popular choice for gardens—and for good reason. Bright, cheerful, and easy to grow, the flowers are readily identifiable and are a mainstay of cottage gardens and classic perennial borders alike. They flower abundantly for long periods for most of the year!
Mother's Love Rose and other favourite roses!
Aptly named for a Mothers Day gift, this delicate soft pale pink rose in either a standard or a bush form is a wonderful surprise for Mum. Suited for pots or planted in the ground, this easy to care for plant is suited to any loving Mum! Prefers well-drained, rich soil and to be pruned back hard in winter to produce better blooms. We have lots of other very popular and rare roses that will surely delight mum!
Lemon Tree
For the culinary Mum, a zesty little number that will grow on her balcony or patio in a pot, or in a sunny spot in the garden – the Lemon tree! In fact, a Lime or Cumquat would also do just as well should she already have enough Lemons. These trees will need lots of water and fertiliser when producing flowers and fruit, to make them extra juicy.
Weeping Japanese Maple
A truly stunning little tree and one that just gets better and better with age (just like Mum!)
Mother's Day is in autumn, a wonderfully colourful time of year and the time at which Japanese Maples show off their autumnal colours. Weeping Maples can be kept in a big pot or in the garden, prefer a moist, well-drained soil and a part shade position.
Azalea
Azaleas are beautiful plants known as the "Royalty of the Garden" because of their notoriously vibrant and colourful blossoms. The various shades of azaleas include pinks, purples, reds, oranges, whites and more. The number of unique blossoms for each type of azalea varies, as well as the shape of the petals
Gift Voucher
Give the gift of choice this Mother's day with our lovely gift vouchers!
  These can be mailed by post or emailed and can be redeemed in-store or even online.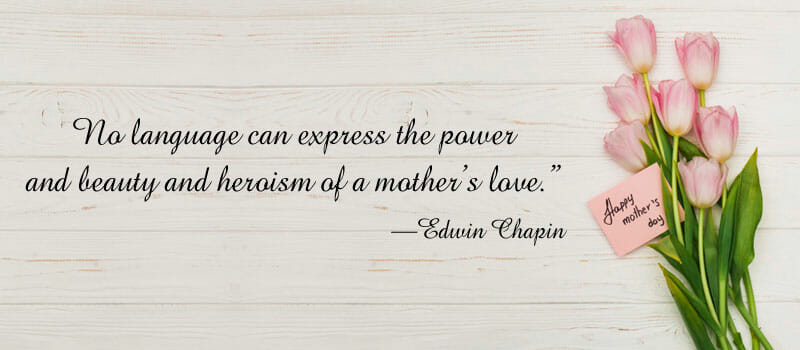 That's it for the list of Top 10 Gift Ideas for Mother's day. We hope you have a great family time this Sunday!