In line with the Victorian Government's latest direction to prevent the spread of COVID, our Campbellfield retail store will be closed from Saturday the 13th of February 2021 to all customers except for genuine tradespeople (builders, landscapers, developers, farmers, etc), until Thursday the 18th of February.
• We are still answering the phones, so feel free to call us for advice or to order plants.
• You can buy online and we will promptly process your order for dispatch.
• We are doing contactless delivery of your plants to Metro Melbourne and across regional Victoria every day of the week! Free delivery on all orders over $300 within Metro Melbourne and to most regional Victorian centers. 
Our 6-vehicle fleet will keep doing laps of Victoria from morning to night 7 days, to get your plants out to you as fast as possible.
• We are still posting smaller plants across the East Coast of Australia. Express post is also available upon request.
• We will also continue to operate a Click & Collect service, allowing you to pick up your plants from our Campbellfield store. Once you place your order, we will notify you when your order is ready for pickup and you will receive special instructions on how to safely do so. However, if you do select this option, please ensure that you are not violating stay at home restrictions by visiting us to collect your plants. Instead, it's safer to select one of our contactless delivery options.
• Chris is still doing Free Garden Designs over Zoom upon request. Click here to read more.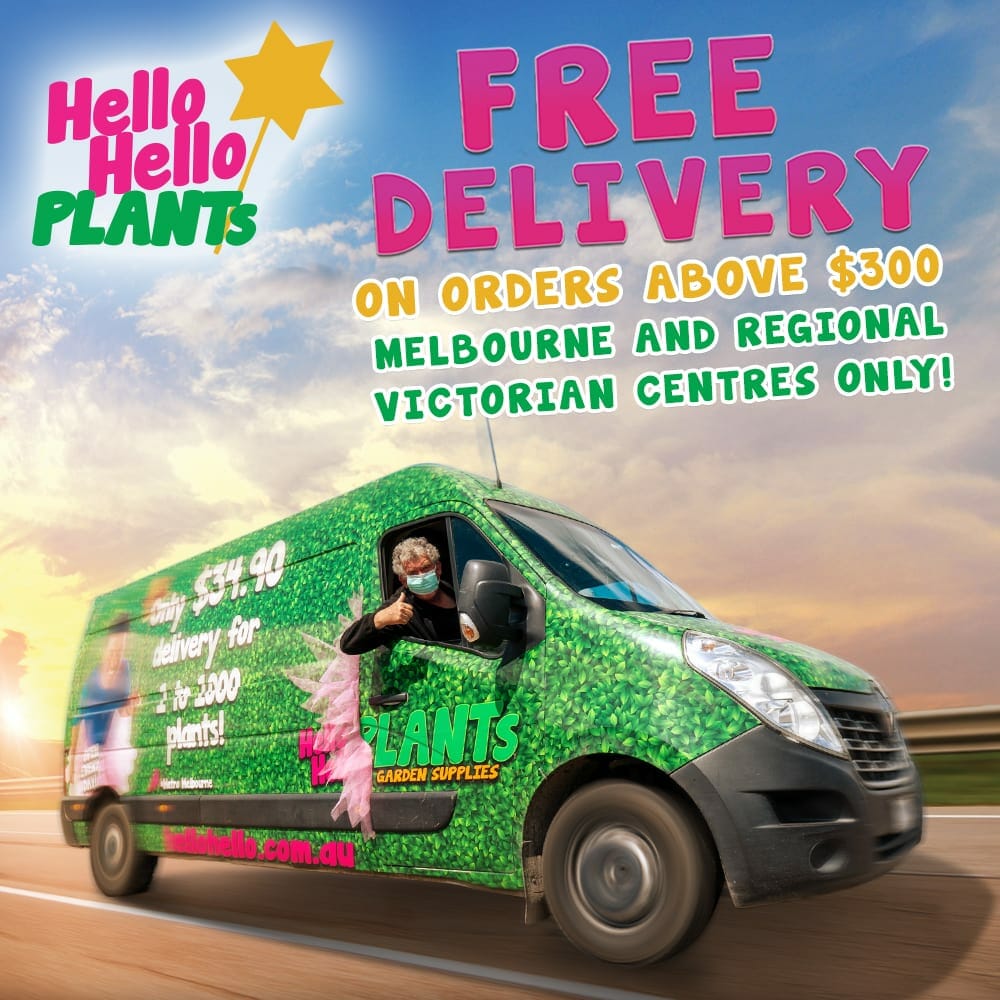 It is not unusual at the moment for all of our phone lines to be busy with customer inquiries. If you cannot get through to us over the phone on (03) 9359 3331, please email sales@hellohelloplants.com.au for general inquires, to check the availability of any products or to make an order. For an existing order, please email orders@hellohelloplants.com.au.
Please be kind to our staff. They all want you to get your plants, and they are working extremely hard to make sure you do so.
See our recent Google Reviews about our delivery service!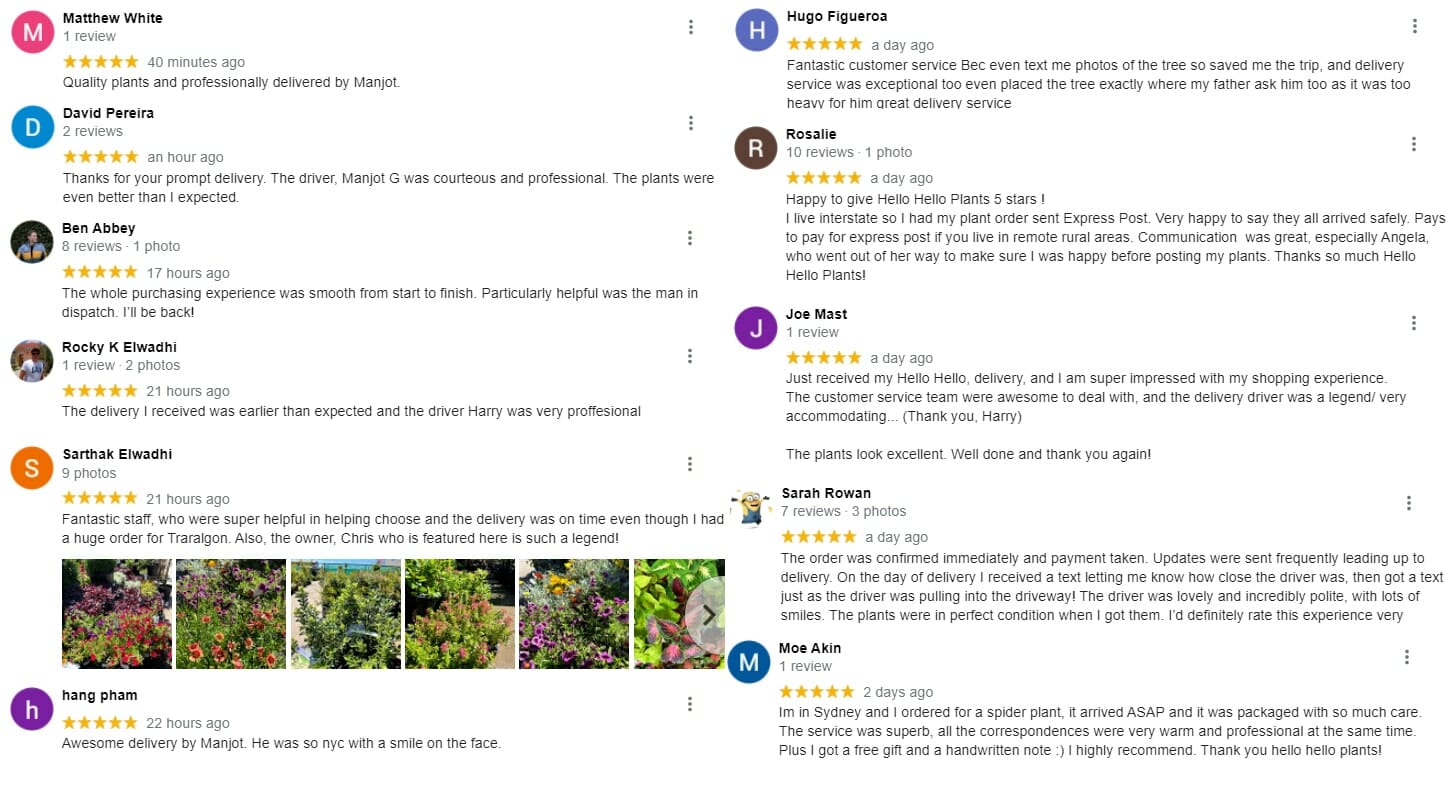 Make sure to check out our Grower Clearance with a huge range of big bushy plants currently on Special!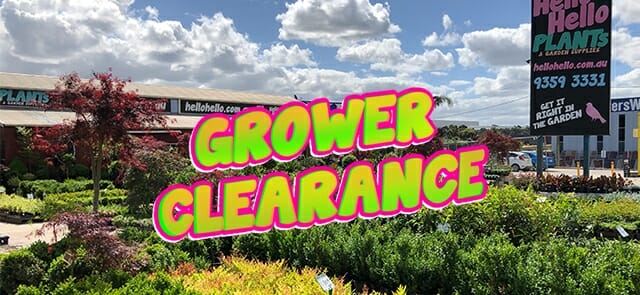 Keep calm and garden on Victoria, from all of us at Hello Hello Plants.