English Box 2″ $0.99c – Loads More Crazy Sales!!!
Not only do we have amazing sales on this week but we are also open over New Years!!!
Opening Hours: 31st (NYE) we are open till 3pm 1st (NYD) We are open from 11am – 5pm
Normal opening hours from the 2nd of Jan 2016: 9-5, 7 days a week.

INSTORE SPECIALS ONLY – $0.99c SALE!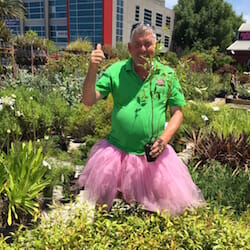 6″ Westringia (Native Rosemary) – $0.99c
8″ Bronze New Zealand Flax – $0.99c
2″ English Box– $0.99c
5ft Japanese Maples 8″ – $12.90
6″ Yucca Carnival – $4.99
6″ Lomandra Crackerjack – $4.99
4ft Gum Assorted Trees 10″ – $11.90
3″ Neighbours Be Gone Lilly Pilly – $1.99
4ft Pittosporum Silver Sheen – $19.90
7″ Electric Pink Cordyline – $4.99
6″ Queen Mum Agapanthus – $8.90
3ft Standard Ficus 8″ – $26.90
5ft Weeping Celtic Cascade – $59.90
1ft  Crimson Glory Vine 3″ – $1.99
Home Delivery (Melbourne Metro) for $34.90
If you need a Free Garden Design Please ask… HELLO HELLO
03 9359 3331 1477 Sydney Road, Campbellfield
www.thetutuguru.com.au