Crepe myrtles are a lovely small growing tree. Perfect for confined spaces. They have fabulous colours as you can see here.
They blossom for weeks and weeks throughout the Summer and in autumn they have a lovely deep maroon autumn colour. Then in winter, when they are bare, it's a beautiful tree with a smooth bark and spectacular structure.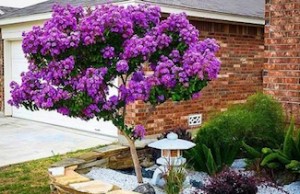 Crepe Myrtle Flower with masses of vibrant colour for several weeks in summer. They have beautiful burgundy autumn color for many weeks in autumn all year round. The Crepe Myrtle has a smooth beautifully patterned bark that makes the bare tree very attractive in Winter. Crepe Myrtles come in a range of colors, reds, brilliant pinks, soft pinks, whites, and Lavender – just look at our catalog.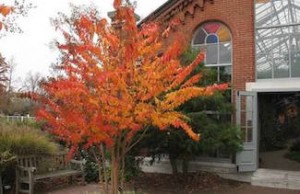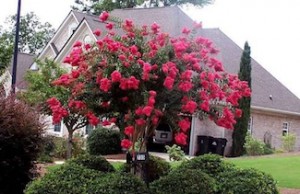 Best of all the Crepe Myrtle is a small growing tree ideal for a confined area. They are extremely low maintenance very hardy and with an inoffensive root system.
Crepe Myrtle is the perfect small feature tree for colour year round, beauty and interest.