Conifers are a versatile and attractive addition to any landscape. They can easily transform an ordinary garden into a modern looking one when planted in the right combination with other plants.
Here are some excellent uses of Conifers:
Privacy – Being evergreen, they make great outdoor privacy screens year-round. You can choose tall-growing ones or dense ones.
Give life to the curb – Conifers provide an easy fix to front yard curbs, where it is sometimes very tricky to give year-round appeal to your entrance or driveway.
Visually excitement – With their dynamic contrast between colours and shapes, they can easily spruce up the garden.
Year-Round garden – Being evergreen, conifers will keep your garden lively and colorful even in a drabby winter.
Colour combinations – Conifers come in various shapes and colours that combine very well with a whole lot of other plants to give a striking contrast or to create emphasis on other plants or also to create harmony.
Architectural interest – From modern homes to Japanese Zen garden styles, you can easily complement the surrounding architecture by choosing the right conifer varieties.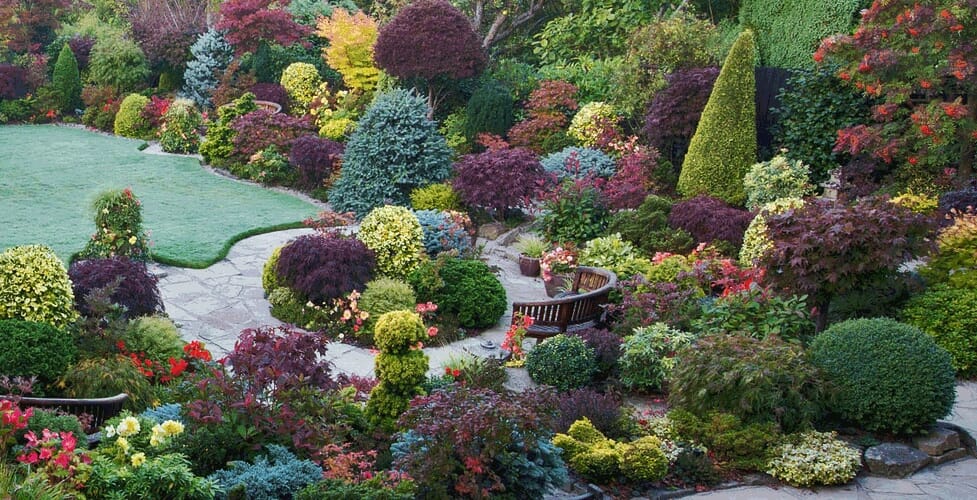 There are several reasons to plant a conifer garden:
They are very low maintenance – Some conifers are usually slow growing and require very little care.
They add structure and shape to the garden – Most conifers with a moderate growth rate are easy to trim and shape as desired.
They tolerate frost – The most prolific plants in cold regions are pines and cedars, so if your area is prone to frost, Conifers are the best choice.
They are drought tolerant – When established, conifers need very little water and will grow beautifully.
They grow in a wide range of soil – For most conifers, slightly acid soil that is loamy and well-drained is ideal. Unless the soil is very compacted or so light and porous that it retains very little moisture, you will not need to add organic matter.
They are sturdy and tolerate windy spots – Unlike trees, pines and cedars are not disturbed or damaged by strong winds.
Part- Shade to Full Sun – They grow just as well in shaded areas and in full sun.
New Stock- Rare Dwarf Grafted varieties
We have just received stock of pines and cedars and they look absolutely gorgeous. These plants are perfect for pots or put right in the garden. They are rare grafted varieties that do not grow too big. They are an essential part of the Japanese/ Zen garden or even modern gardens. You can also plant them as a feature or specimen plant.
Taller Pines
Companion Plants
Here is some inspiration :