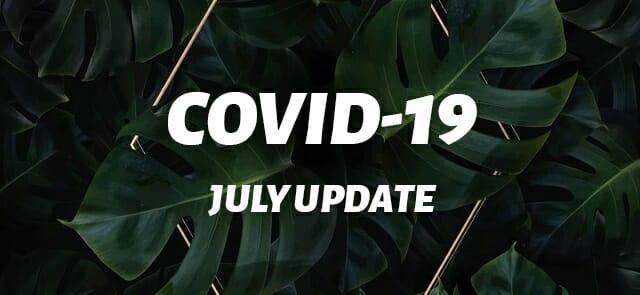 July COVID-19 Update
Victoria has gone back into lockdown for 6 weeks.
As previously during the original lock-down period, retail stores can remain open subject to social distancing, which we ask you to follow if you decide to visit us in store, to keep yourself and our staff safe. But we also encourage you to place your order online or over the phone for delivery or collection.
What we learned from the first lock-down is that Victorians love to garden, and they love cheap/free home delivery! Rather than using couriers, our strength has always been in maintaining our own in-house delivery fleet. We were able to continue to provide contact-less deliveries to everyone stuck at home, and we were a little unprepared for the demand the first time around! We thank all our customers who waited patiently to get their plants. We have been delivering 7 days a week since then, and at times our drivers delivered over 100 orders a day around Metro Melbourne, as well as servicing regional and remote Victoria!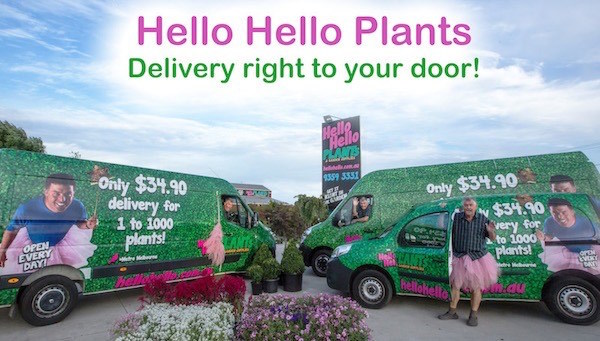 The good news is that we learned a lot and have spent this period improving our order fulfillment process and adding more staff to cope with a higher demand. Along with our existing cheap delivery fees, we have decided to continue our offer of Free Delivery for orders over $300 to Metro Melbourne and Victorian regional centres.
We know that gardening is a great way to pass a lock-down, whether it be making your surrounds beautiful or finishing off that project, so we are committed to helping you get your plants. Winter is a great time to plant as there is plenty of rain to keep your plants moist during their first few weeks in the ground. Many plants are dormant or semi-dormant and are quite happy to be transplanted or sold and transported bare rooted. This usually equals a saving cost wise, and your plants are well settled and ready to burst into life come Spring.
Some things to know:
• We are open from 9am to 5pm every day at our store at 1477 Sydney Road Campbellfield until further notice.
• You can visit us in store, but please stay home if you have any symptoms of illness. Maintain social distancing at all times, use the hand sanitizer provided, and be courteous to our staff.
• You can call us to place an order over the phone on (03) 9359 3331, or place your order online via our website.
• You can still get a free Garden Design consultation via video chat (Zoom, Skype etc). Simply complete the preliminary questionnaire and request a Garden Design booking.
• For existing orders, we will contact you the day your order will be delivered, or as soon as it is ready to pick up. To inquire about the progress of an order, please email us at [email protected]
Stay safe and garden on Victoria! And we'll bring the plants!