We have all heard about the importance of bees for a healthy environment and for the future of our own species. There is no doubt that we need them more than they need us. They are such beautiful, gentle and fascinating little cuties. But do you know what makes them so special?
Today we celebrate World Bee Day! The main purpose of the events is to spread awareness of the significance of bees and other pollinators for our survival. We must realize that simply proclaiming World Bee Day does not do much for bees and other pollinators; the main work aiming towards their preservation still needs to be undertaken and World Bee Day is an excellent opportunity in this regard. Beekeepers and nature conservationists would like to ask everybody to help improve the conditions for bees, thus improving conditions for the survival of people. No major steps are needed; what counts is each and every action that facilitates the existence of bees.
We need bees. We may take them and other pollinators like butterflies and hoverflies for granted – but they are vital for stable, healthy food supplies. They are key to the varied, colourful and nutritious diets we need and have come to expect.
Bees are perfectly adapted to pollinate, helping plants grow, breed and produce food. They do so by transferring pollen between flowering plants and so keep the cycle of life turning.
The vast majority of plants we need for food rely on pollination, especially by bees: from almonds and vanilla and apples to squashes. Bees also pollinate around 80% of wildflowers, so our countryside would be far less interesting and beautiful without them.
But bees are in trouble. There is growing public and political concern at bee decline across the world. This decline is caused by a combination of stresses – from loss of their habitat and food sources to exposure to pesticides and the effects of climate change.
More than ever before, we need to recognise the importance of bees to nature and to our lives. And we need to turn that into action to ensure they don't just survive but thrive.
Australian Bee facts:
• Bees also sleep, and sometimes in flowers!

• There are over 1,500 species of Australian native bees.
• Not all bees are yellow. Native bees can be many different colours, including black, yellow, red metallic green or even black with blue polka dots!
• Commercial honey bees (Apis mellifera) are not native to Australia. They were introduced from Europe in about 1822.
• Not all bees are furry and fat. Some native bees are sleek and shiny.
• The smallest bee native to Australia, the Quasihesma bee found in Cape York, is less than 2mm long! (bottom left image)
• Not all bees can sting. Ten species of Australian native bees are stingless. Stingless beekeeping is becoming very popular due to the delicious honey produced, great crop pollination and no stings of course!
• There are over 30 species of native bees in Victoria alone.
• A single honey bee may collect 1/12 teaspoon of honey in her lifetime.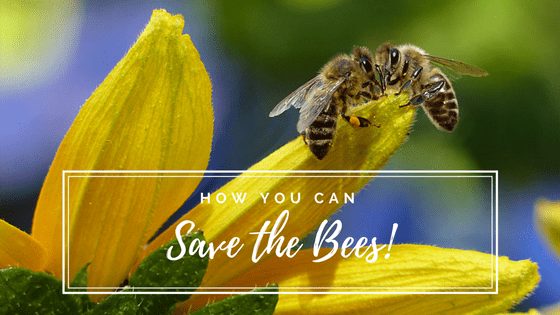 Here is what you can do to help the bees:
Plant nectar-bearing flowers for decorative purposes on balconies, terraces, and gardens.
Buy honey and other hive products from your nearest local beekeeper.
Raise awareness among children and adolescents on the importance of bees and express your support for beekeepers.
Set up a pollinator farm on your balcony, terrace, or garden; you can either make it yourself or buy at any home furnishings store.
Preserve old meadows – which feature a more diverse array of flowers – and sow nectar-bearing plants.
Cut grass on meadows only after the nectar-bearing plants have finished blooming.
Offer suitable farming locations for the temporary or permanent settlement of bees so that they have suitable pasture; as a consequence, they will pollinate our plants, which will thereby bear more fruit.
Use pesticides that do not harm bees, and spray them in windless weather, either early in the morning or late at night, when bees withdraw from blossoms.
Mulch blooming plants in orchards and vineyards before spraying them with pesticides so that they do not attract bees after being sprayed.
Source worldbeeday.org/en/celebrate-bee-day.html
Here is a Selection of plants that are bee-neficial to bees.
Low growing flowers and herbs such as Daisies, Lavenders and Thyme are a good start! Borage is Excellent for bees in the vegetable garden, plus its flowers are edible!

Flowering shrubs and trees, especially natives such as Grevillea, Callistemon, Corymbia, Gum Trees, Banksia, Westringia, Tea Tree are all excellent for native bees and birds!

Flowering cherries, ornamental pears and crab apples are also great nectar producers!

Robinia Decaisneana is one of the highest nectar-producing plant for bees!

Seconds And Surplus – Great BARGAINS
We also have a big variety of really cheap trees in our Surplus and Seconds area. These trees may look a little scrappy, but with a little care, they can get back to their former glory. Some of them look really good and are an absolute steal! Click here for the full list.
Here are just some examples of Bee Friendly trees that you can find really cheap!
Eucalyptus camaldulensis 13 $30.00
Eucalyptus citriodora 12 $20.00
Eucalyptus crenulea 13 $10.00
Eucalyptus pulchella 13 $10.00
Eucalyptus scoparis $20.00
Eucalyptus tricarpa 45ltr $50.00
Callistemon Harkness 7″ $5.00
Callistemon Harkness 10 $10.00
Callistemon Harkness 12 $10.00
Escallonia Red Knight 8 $5.00
Choisya White Dazzler 7 $5.00
Escallonia Apple Blossom 7 $5.00
And many more. Click here for the full list.