Fancy African Daisy Selection!

Osteospermum, or African daisies, have flowers that look very familiar, yet totally foreign. You may even think they've been dyed or painted. African daisies look a lot like common daisies, with petals radiating around a center disk. When African daisies were first introduced to the market, they had vivid coloring many weren't used to seeing.
The flower's center disks looked as though they are colored with metallic paint. African daisies are definitely unique. The leaves will vary by variety. They can be lance-like or broadly ovate and smooth, toothed, or lobed. Petals can be smooth and flat, like a daisy, or radiate out in a tubular, spoon-shape.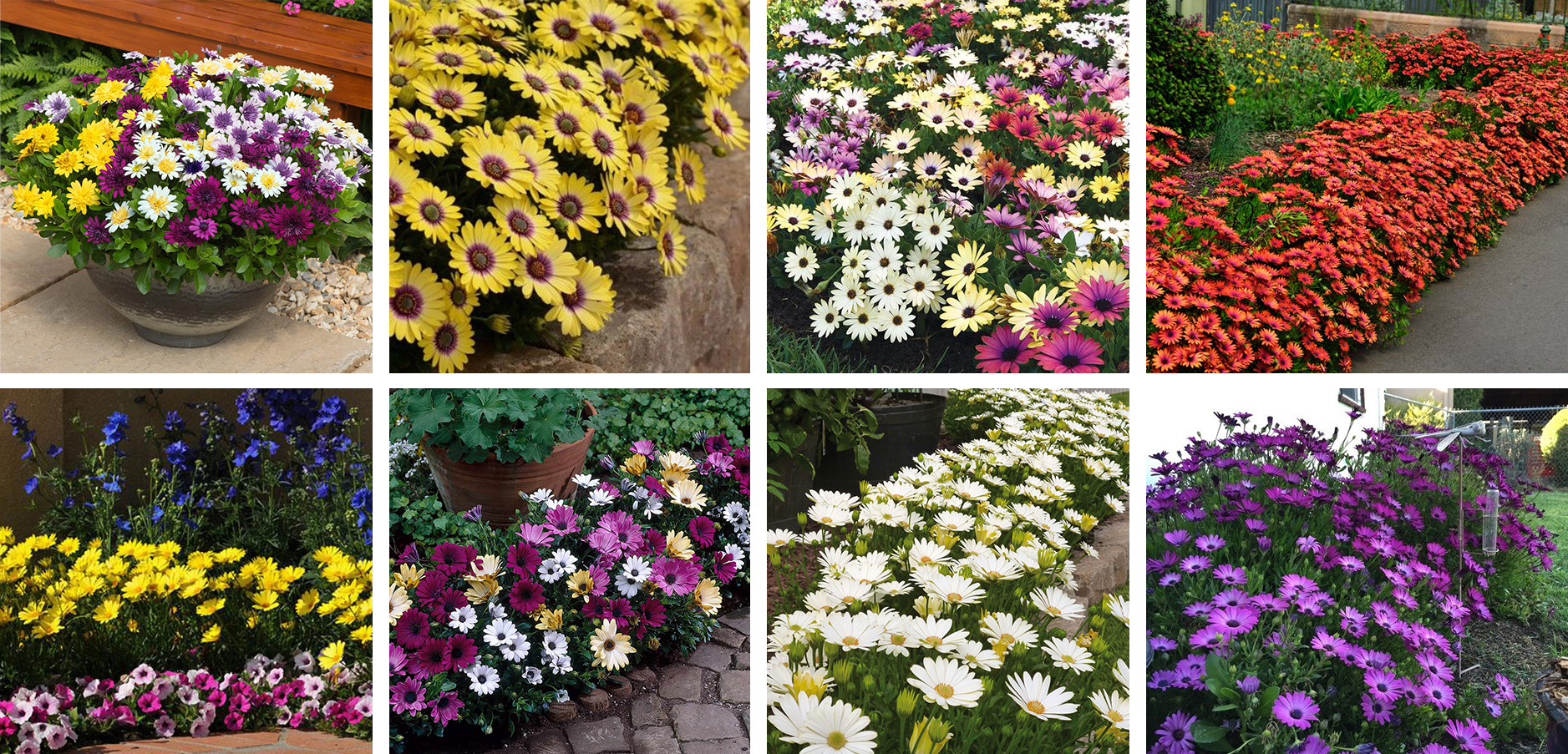 Botanical name: Osteospermum
Height: 30 to 60 centimetres Width: One metre or more
Ideal position: African daisies rely on the sun to open completely, so they love full sun, as well as sandy, well-draining soil. They will tolerate moderate frost.
Suitable spots: Plant your African daisies in the garden or in a container.
When do they bloom? A mass of flowers appears from winter through to spring.
Pests and diseases to watch out for: Keep caterpillars, snails and slugs away.
Our Selection: