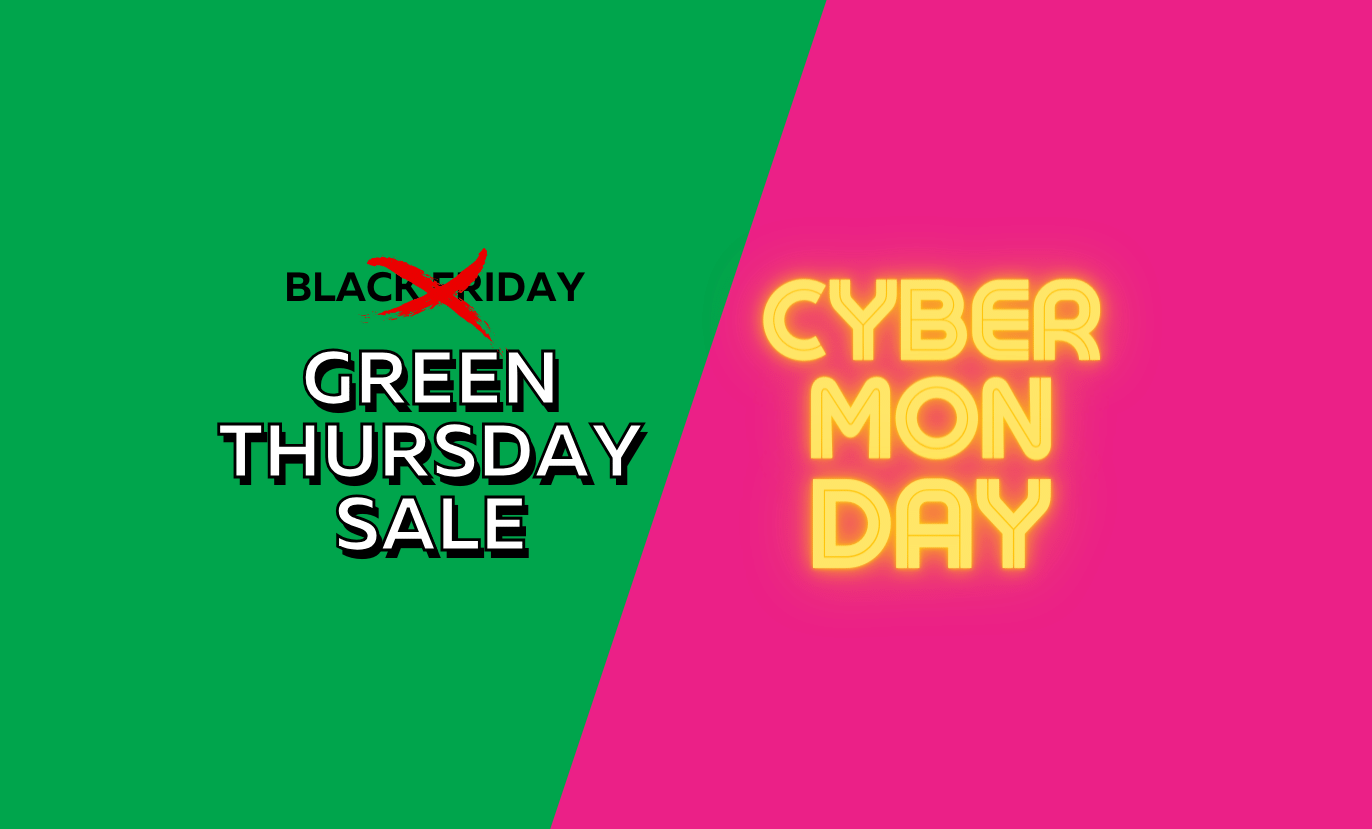 $1 Plants: Green Thursday & Cyber Monday Sale
"Should we do Black Friday?" Chris wondered last week.
Sounding more like a bush fire disaster than a shopping event, this post-Thanksgiving US sales day has nevertheless made it's way into Aussie hearts and minds. It's all over the TV, Cyber Monday too. (Don't think AI apocalypse, think one day of crazy online bargains.)
"Nah," he said. "I want to do Green Thursday!"
See, it so happens that this month we are relocating 1.5 acres of our plant growing and storage space. The new location is hundreds of kilometres away, and with current fuel prices, some plants, even big trees, are too expensive to move. We would rather practically give them away to our customers than pay the cost in money and to the environment.
So from Thursday 23rd November until Monday 27th November we are selling thousands of plants for $1, $2 or $3. In some cases that's less than the value of the pot they come in.

The catch? They're available in store only, on a first come, first served basis. We are not offering free or even paid delivery for these plants, so you will have to transport them home yourself.
All plants included in our Green Thursday Sale will be marked with a colour code showing whether they are $1, $2 or $3.
Most of these plants are what we call eco grade. That means they are less than perfect and need some love and care to return to their full glory.
Cyber Monday is a thing, Chris decided! Get 30% off fabulous feature trees.
To help a grower out in need, he's arranged bulk purchase of some of the largest and most beautiful feature trees we've seen in recent years. Worth up to $900, a selection of these feature trees are heavily discounted for one day only on Cyber Monday (27th November '23). 

All our usual delivery and pick-up options will be available for Cyber Monday purchases, including free delivery for orders over $300.
The discount feature trees will only be available online. The exact range appears below. Discounts are as marked, and are available now until midnight Monday 27th November '23.