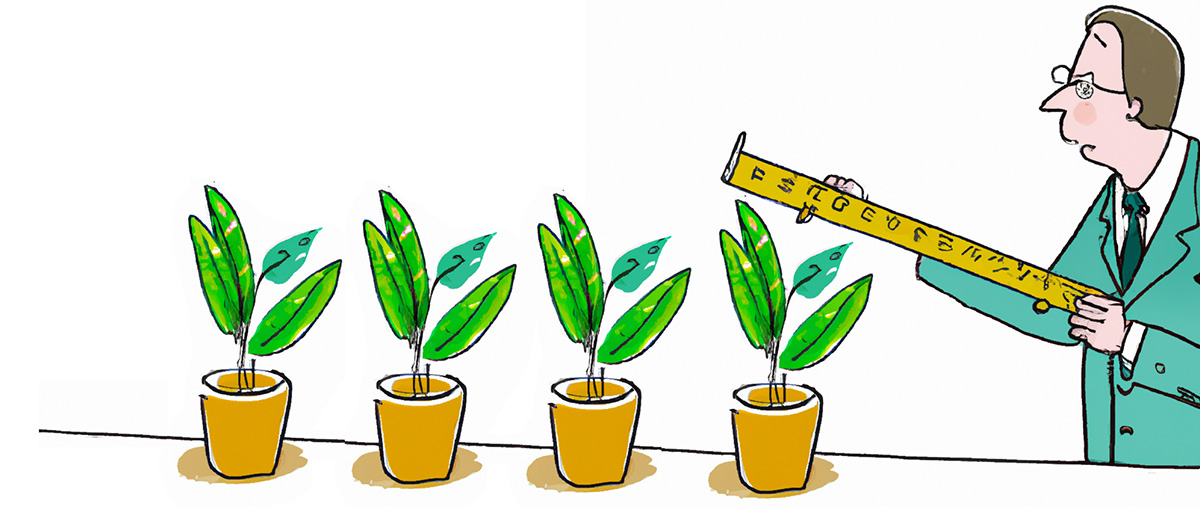 Plants as an Investment Property Tax Deduction
If you own an investment, rental or any income producing property in Australia, plants purchased as "replacement" for existing plants can be used as a 100%  tax deduction in the year of expenditure.
This is a very handy deduction, as having a nice and useful landscaping around an income producing property will always make it more desirable as a rental proposition and much more valuable if you decide to sell.
All gardens will benefit from regular replacement of plants. Over the years, plants can become diseased, damaged or even die because of drought or neglect, or become damaged from lawn mowing & weed spraying. If maintenance has been neglected, they can become too overgrown to be cut back and still look good.
Plants that are not a tax deduction for your Investment Property
Where new plants are added as part of a brand new landscaping, these are treated as a cost that adds value to the property. They are seen to be an improvement to the property rather than a repair or replacement. The owner of the property can add the cost of this to their capital gains cost base, thereby reducing their capital gains tax liability upon sale of the property. However, these plants do not provide the owner with an immediate tax deduction.
General Disclaimer: This tax advice is of a general nature and any person wanting to get a tax deduction, by purchasing plants for their commercial or investment property, should seek independent advice from their own accountant.
Why refresh your rental property's garden?
The most beautiful of gardens can become tired or ugly without the addition of fresh plants. Now's the time to take a look at your rental or investment property, and see if the gardens are still appealing. If you're not sure what the solution is, email us a photo, or submit your photos as part of our free garden design service, and we will help you sort out what to do.
At Hello Hello Plants, we understand that most investment property owners require hardy low maintenance plants that are well priced. We can help you put together a planting plan that is tailored to your exact needs.
If you wish to make a purchase prior to the end of the financial year on June 30th, but you are not able to take delivery of your plants or plant them yet, we are happy to store your plants for up to two months and then deliver them anywhere in the Melbourne metropolitan area for $34.90, or free for orders over $300.
Best plants for investment properties: Low Maintenance
Low maintenance plants are key when you're landscaping an investment property. Unless your tenants are paying a premium for a gorgeous garden and perhaps even landscaping services provided by you and included in the rent, the work to maintain it is up to them. If you don't choose easy to maintain plants, you're asking your tenants to do a lot of work to keep the place looking good. Unless you end up with renters from heaven, it's unlikely this will happen.
If you want to ensure the landscaping at your investment property will stay looking good with minimum upkeep, but don't know which plants to choose, check out our handy article on the Top 10 Best Plants for a Low Maintenance Garden.
Selling your house? Add thousands of dollars of value with a garden makeover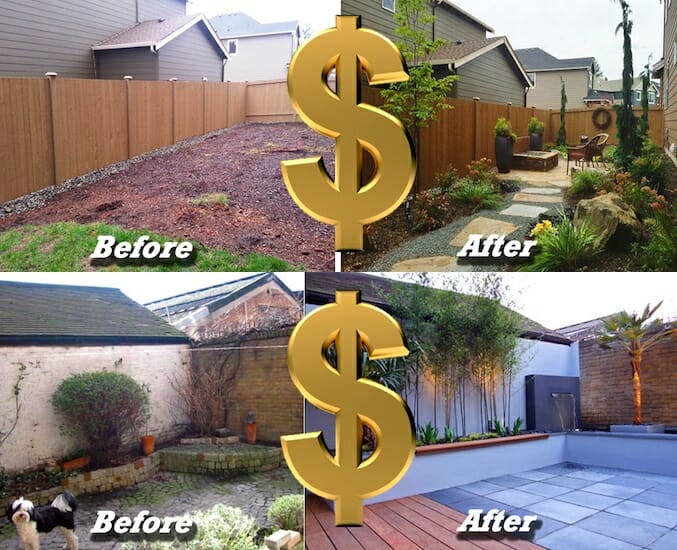 Customers Drew and Bri from Point Cook added $54,000 to the value of their home by only spending $2000 on plants at Hello Hello Plants.
You can DIY your property's garden upgrade by taking advantage of incredibly cheap prices on plants that are featured in our weekly specials, as well as the Bulk Buys we have on offer. The trick is to not spend too much money, but do it wisely on plants that give you a real bang for your buck. Check out our article 10 Tips to Save on Your Landscaping Budget.
But in many cases if you are preparing for sale, what you need is some expert advice and help. Take advantage of our Garden Design service and add thousands of dollars to the value of your property at a fraction of the price. You supply the measurements and photos and we'll do the rest.

Tax Time Garden Saver Deals
A great way to get plants at wholesale prices all year round is to check out our specials page, updated weekly. We also have a collection of popular plants with bulk discounts, when you buy more than a certain quantity.
To encourage you to jazz up your garden before the EOFY (end of financial year), we also generally have an End of Financial Year Plant Clearance Sale, starting mid June.
End of Financial Year 2023 Plant Specials
Firstly, on all orders over $300, you get free door-to-door delivery in the Melbourne metro area and regional Victorian centres including Geelong, Bendigo, Ballarat & Shepperton. Click here to find out exactly which postcodes are covered by our free delivery offer.
Our end of financial year plant sale for 2023 launched on the King's Birthday Long Weekend and runs until the 30th of June.