The school holidays are here! And what better way to get some much needed maintenance done AND keep the kids entertained than giving your garden a make-over!
We have various specials that will spruce up your garden, so much so that it'll be hard to keep the kids out of it!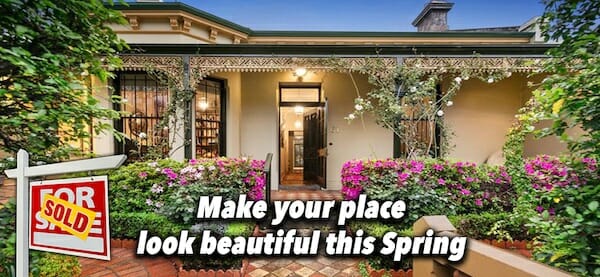 Here at Hello Hello Plants and garden supplies, we understand that doing up your garden ready for a Spring sale can sometimes be very daunting and you don't know where to start.
Don't fear!
We have come up with the winning formula to get your property looking fabulous for the market and it won't have to cost you a small fortune. First, set yourself a budget and measure up the spaces you need for re-designing. Even take a few photos of the area so we can get a feel for the space.
Then think of a style or theme for your garden. Don't worry if you can't think of anything, we'll help with that! Then come into our store in Campbellfield and have a chat with Chris, our free garden stylist. He'll help you design your space with the measurements and budget you've provided and price you up a fair quote that will have your garden looking fabulous! And if you need your plants delivered and need someone to plant them we can even help with that too!
Don't think your garden make-over has to be stressful. We'll give you a hand with any or every aspect of it. Whether you are dressing up a deck, a balcony, adding a bit of zest to an already established garden or putting in an entirely new one, Chris can help you get it on time, on budget and looking right!


The perfect compact colourful tree! Forest Pansy's have beautiful bright pink blossoms that cling tightly to the branches for several weeks in the springtime making it one of the brightest and most interesting spring blossoms. Toward the end of the blooming period, large deep purple leaves unfold amongst the spring blossom. The brilliant pink blossoms create an amazing contrast to the dark foliage as the leaves unfurl and fully develop into a rich red purple. After the blossoms dissipate, you have a lovely colourful small tree for spring and summer. In the autumn the tree puts on a beautiful show of orange, yellow and burgundy autumn colour.
Forest Pansy's are a small growing tree with an inoffensive root system making them the perfect feature tree for a small garden. This year we have a large stock of Forest Pansy's in 13″ pots ranging from 4ft at $99.99 to 6ft at $169.99.
No matter what style of garden you have, if you need an exciting colourful feature tree consider the Forest Pansy.

A stunning weeping tree creates the most magnificent centre piece to any garden. Whether you have a quaint little cottage garden that needs a little height and interest or a grand yard that yearns for a feature to be admired, we'll have the perfect plant for you.
As the bare root season comes to a close our magnificent bare root trees have had their prices dropped to some amazingly low prices. So what a time to fix that feature tree problem! Get in quick whilst our stocks last as they're sure to run out!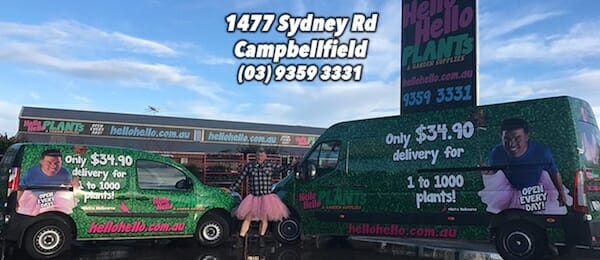 That's right Melbourne Metro Delivery for only $34.90! Only $34.90 for 1 to a 1000 plants. So get shopping NOW!
Call: (03) 9359 3331 Click here to go shopping online.
Visit: 1477 Sydney Rd Campbellfield.