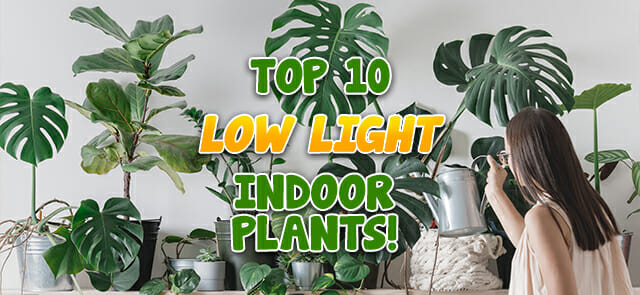 Top 10 Low Light Indoor Plants
It can be hard to add some greenery to dull, dark rooms in the house but there is hope! Here we have a list of the Top 10 Low Light Indoor Plants that will brighten up your indoor spaces!
Top 10 Low Light Indoor Plants
Sansevieria trifasciata
Aspidistra elatior
Epipremnum 'Devil's Ivy'
Chlorophytum comosum 'Spider Plant'
Bromeliad
Peperomia obtusifolia
Platycerium 'Staghorn Fern'
Beaucarnea recurvata 'Ponytail Palm'
Zamioculcas zamiifolia 'ZZ Plant'
Calathea
Sansevieria trifasciata
Nicknamed 'Mother-in-Law Tongue' or 'Snake Plant', this hardy often sun loving plant can tolerate very low to no light situations. They're often found in malls and offices for this very reason! Stunning feature plants, kept on desks or as office plant dividers. Some varieties are grown tall and used as a potted floor plant. In low light conditions they will only need watering every 2-4 weeks maximum as they can suffer from over-watering.
Aspidistra elatior
A stunning foliage plant, Aspidistra, or 'Cast Iron Plant' is exactly as its nickname declares. It is a tough indoor or shaded outdoor plant, tolerating a range of conditions. It can be found in two varieties – variegated or solid, lush green. It will require regular watering in high heating or air-conditioned environments so it keeps its lush appearance, though it can also tolerate spells of dryness.
Epipremnum 'Devil's Ivy'
One of the most popular indoor plants and with good reason. Devil's Ivy can grow in most indoor conditions, growing thick, bushy vines in lots of light or long, beautiful twining vines in lower light. To promote more growth at the base of the plant, trim the tips of the vines. Epipremnum can be kept in hanging baskets, used in green walls or trained up totem poles or even your wall! Some enthusiasts twine the vine around their curtain rods or shelves.
Chlorophytum comosum 'Spider Plant'
This is a handy little desk or big pot filler. 'Spider Plants' or 'Spider Grass' are very easy to maintain, enduring low light conditions just as well as part sun positions. They don't grow overly tall so they won't get out of control. Their flower spikes gradually turn into 'pups' or smaller versions of itself, which can either be potted on and gifted, or trimmed off. If left on the plant it can turn it into a gorgeous hanging feature or in a green wall. Quite a versatile plant!
Bromeliad
Often associated with tropical gardens and climates, Bromeliads are surprisingly tough. Outdoors they can endure light frosts and cold temperatures. Indoor they thrive in warm, low light conditions providing the moisture level inside doesn't get too dry. They will thank you for a light misting spray every now and then from either a humidifier or a spray bottle.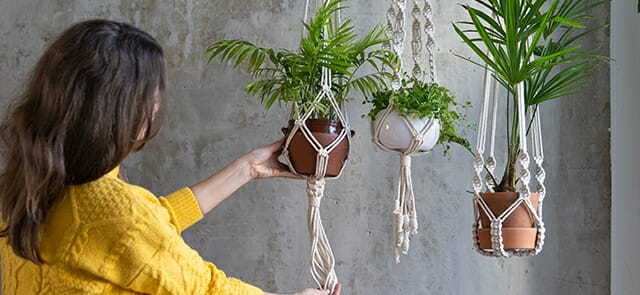 Peperomia obtusifolia
A cute little succulent-like indoor plant is the 'Baby Rubber Plant'. Gorgeous in little pots as a table centerpiece or on your bookshelf. This little plant can survive in low light but does not like being over-watered, so make sure you monitor the soil moisture levels.  
Platycerium 'Staghorn Fern'
This fern is ideal for bathrooms as it enjoys a humid room and can be grown in pots, hangers or more traditionally on a wall hanging! These gorgeous ferns are slow and steady, enjoying low light conditions. However, like most ferns they do not tolerate dryness well so keep them out of dry rooms with heaters blowing.
Beaucarnea recurvata 'Ponytail Palm'
Ponytail palms are one of the toughest palms, being grown indoors and out. They create a sculptural, bulging trunk which makes for a stunning feature. They also don't require a lot of water and will suffer from being grown in boggy wet soils.  
Zamioculcas zamiifolia 'ZZ Plant'
'ZZ Plant' or 'Zanzibar Gem' are another mall and office frequenter, being incredibly hard to kill in these situations. In fact, most reports of ZZ Plants dying are purely from too much love!
They are best suited for desk or bureau pots or mass planted as room dividers in an office. They only require watering every 2-4 months, tolerating air-conditioning and dry air.  
Calathea
These beautiful foliage plants are happy to spend their time in low to no light conditions. Their gorgeous, round leaves turn upwards at night and back down during the day, giving it its nickname 'Living Plant'. They will require watering every week, though check the soil before watering as they will not appreciate soggy soils.  
Here are some more articles you may like:
For care for your indoor plants, check out Watering Indoor Plants(Coming soon)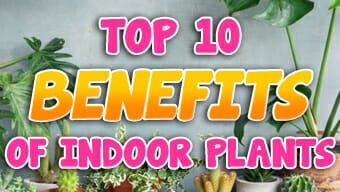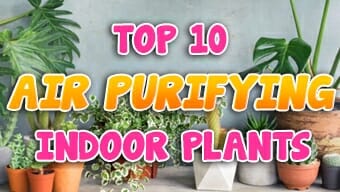 Sign up for our newsletter below
We will send you gardening tips, great deals, and exclusive giveaways. Happy Gardening!