We went out early again this morning with the crew from the Mix 101.1 Breakfast Show to surprise the second winner of our Garden Rescue Makeover Competition, running this week. We met Rebecca from Greensborough and her lovely children, plus their friends plus her helpful neighbors and the cat! It was a warm atmosphere. As everyone departed for work and school we were left to create the garden transformation.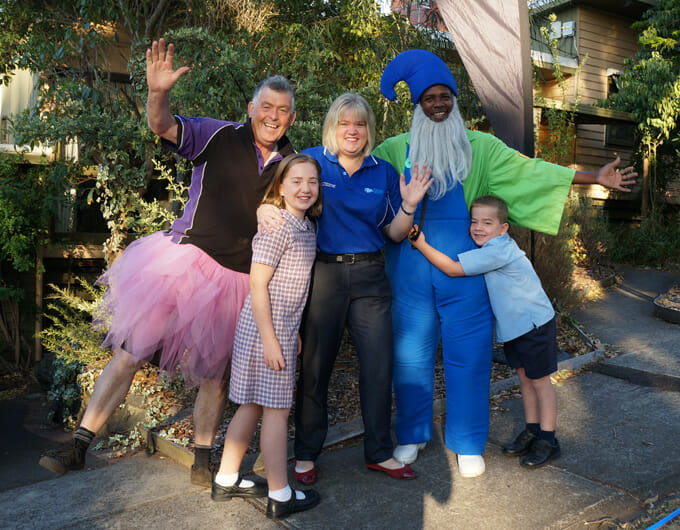 Rebecca has recently moved into her current home and the garden had gotten out of hand under the previous owner. With the recent dry spell, everything was looking a bit crisp. The area Rebecca sent in for the competition was beside her front path, and there was some great potential, with a number of nice established natives among the straggly and overgrown bits.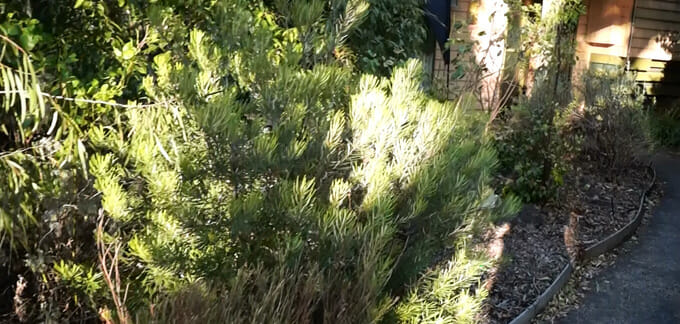 We started by cleaning out all the straggly and overgrown plants two metres to the left of the path, to create the space for our new garden section. When Chris checked the soil it was largely clay and nearly rock hard, so we also watered in plenty of Devotion Soil Wetter and Organic Clay Breaker.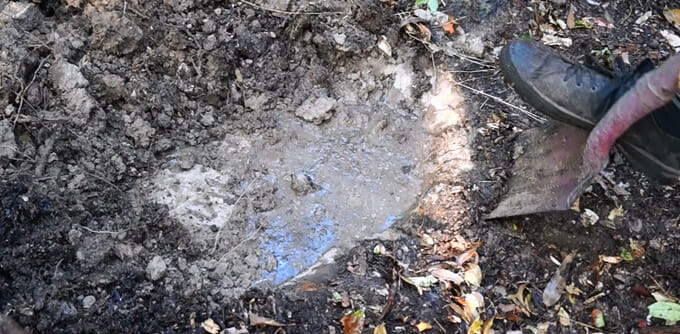 Chris then did the hard yakka turning the earth in preparation for the new plants. Our faithful Mix 101.2 garden gnome kept the watering going to soften and hydrate the soil. Then we topped up the bed with 1 cubic metre of soil mix to give the young plants some nourishing space to get established.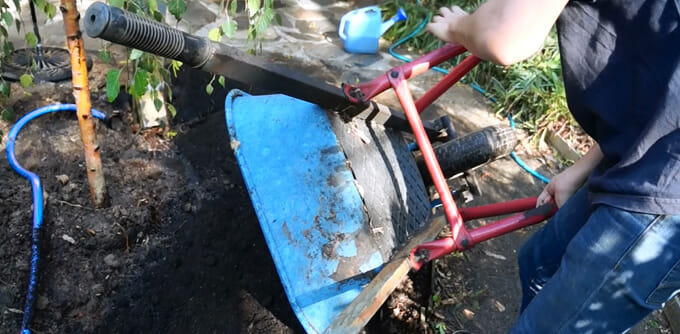 Chris chose 3 main features for the garden – a beautiful weeping birch, an Indian spruce and a cluster of 3 large agaves. Tying everything together were smaller plants in silver shades including tussock grasses, blue chalk sticks, lamb's ear, and silver dichondra. Red fountain grass provided a contrasting accent.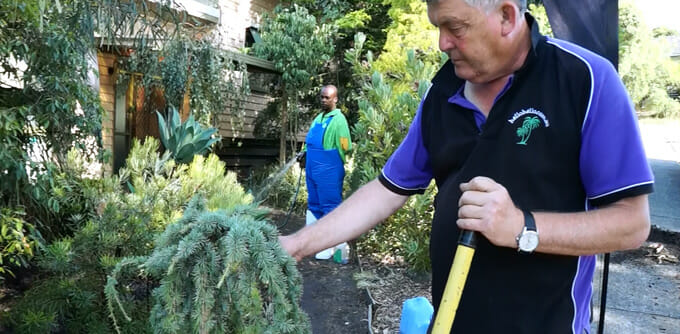 Topping it all off was 1 cubic metre of black mulch, which really made the colours in the new garden section come to life. More thorough watering and the garden was done, ready to surprise Rebecca and the kids when they arrived home from work and school. The new section worked great with the existing garden while adding some much needed fresh life.