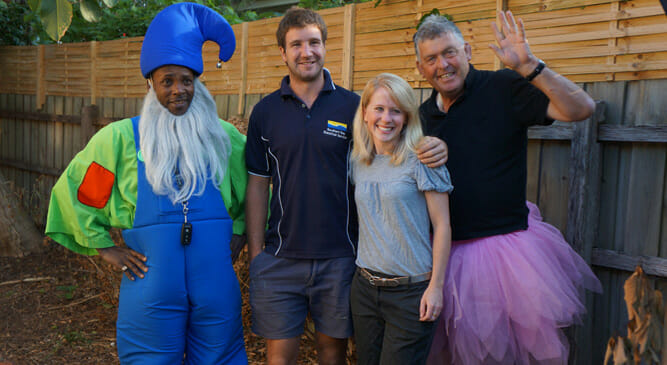 Garden Rescue Makeover 3 – Chelsea from Bonbeach
Our third Garden Rescue Makeover kicked off again this morning bright and early. We surprised winner Chelsea from Bonbeach with the Mix 101.1 Breakfast Crew, and met her partner, dogs and friendly neighbor too. Everyone was pretty excited at the prospect of heading over to the beach after transforming Chelsea's garden, so we got stuck into it in record time.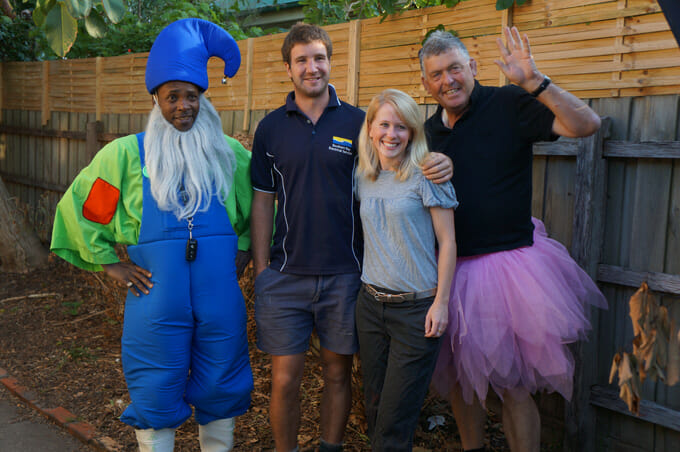 Chelsea had been in her place for about 4 months and had a large garden slowly taking shape around the house on all sides, but the dry spell had given her several problems to tackle. The area she sent in for the competition was beside her back door, where some hydrangeas had been totally parched to a crisp with the lack of water.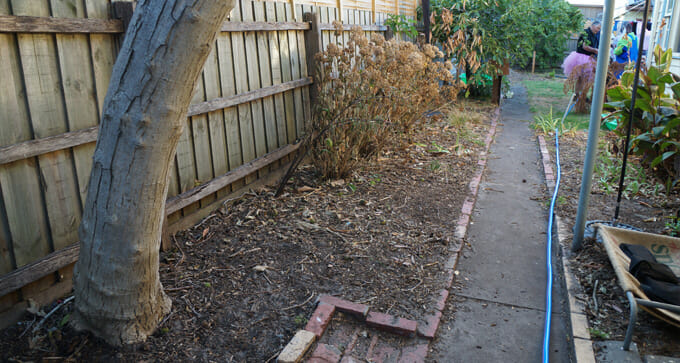 After clearing out the dead plants, Chris had a relatively clean slate to work with. As the area was neatly square against a straight fence, with a straight path running alongside, Chris decided on a formal design with some softer elements such as weeping trees to compliment the country feel given off by the weatherboard house and surrounds.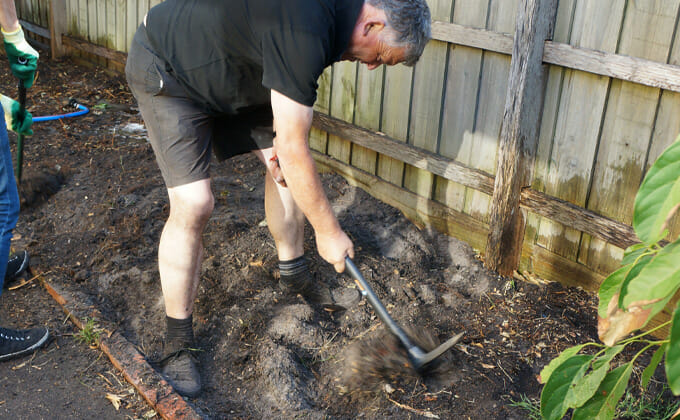 Being close to the ocean, Chelsea's soil mostly consisted of black sand. What she had struggled with in trying to keep her garden alive over the dry spell was the fact that water was running off and not soaking down deep into the soil. We applied several doses of Devotion Liquid Soil Wetter and also worked some manure and soil mix into the ground to give it more organic matter to hold moisture and nourish the plants. Our faithful Mix 101.1 garden gnome used his expert watering skills to give the ground a good soaking.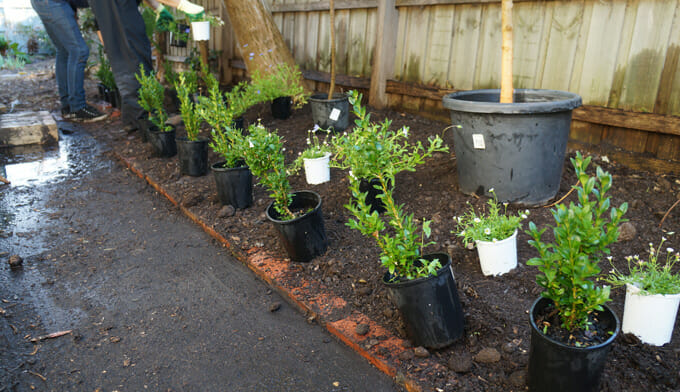 Chris carefully laid out all the plants and ensured they lined up neatly, as spacing and symmetry are important in a formal style garden. The bed was edged with an English Box border, and featured two Weeping Mulberry Trees, Standard Lilly Pillies, and small growing Gold Star Pittosporums. In between were flowering groundcovers Seaside Daisy Spray and Blue Margueritte.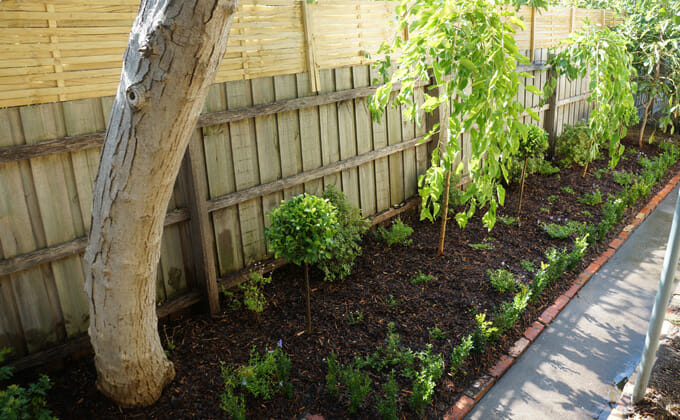 After planting, the bed was topped off with some mulch to keep the moisture in and a final thorough water. The result was a total transformation of a dead section of garden into a small paradise that lends inspiration to the rest of Chelsea's evolving garden.