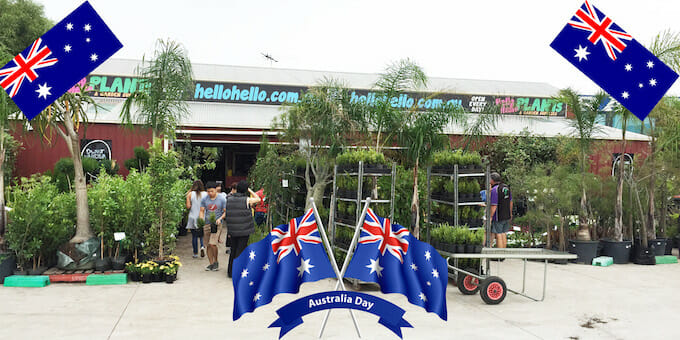 Get prepared in the garden this Australia Day – Thursday Jan 26th!!!
This year to make Australia Day even more exciting, there will be a mega long weekend occurring which starts on Thursday the 26th of January and goes all the way through to Sunday 29th giving you 4 long beautiful summer days to get into the garden and make your landscaping dreams come true. Or why not come in and get your gardening goods before Australia Day Long weekend and get the garden looking beautiful for that special barbie or celebration!!
We've collated some specials here for you to have a look at as part of our Red Hot Summer Sale and the Australia Day long weekend.