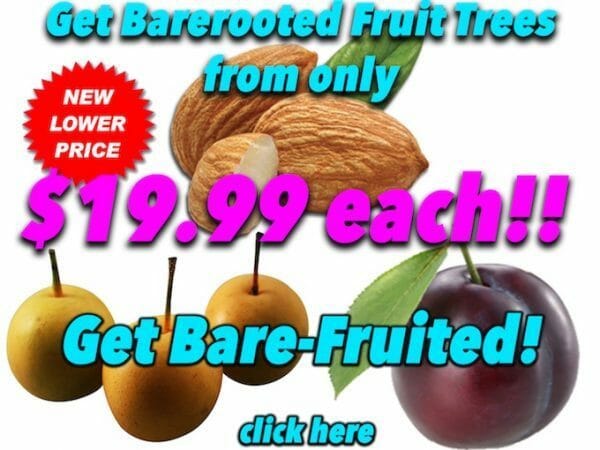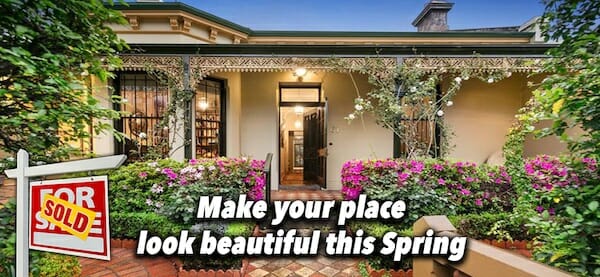 Here at Hello Hello Plants and garden supplies, we understand that doing up your garden ready for a Spring sale can sometimes be very daunting and you don't know where to start.
Don't fear!
We have come up with the winning formula to get your property looking fabulous for the market and it won't have to cost you a small fortune. First, set yourself a budget and measure up the spaces you need for re-designing. Even take a few photos of the area so we can get a feel for the space.
Then think of a style or theme for your garden. Don't worry if you can't think of anything, we'll help with that! Then come into our store in Campbellfield and have a chat with Chris, our free garden stylist. He'll help you design your space with the measurements and budget you've provided and price you up a fair quote that will have your garden looking fabulous! And if you need your plants delivered and need someone to plant them we can even help with that too!
Don't think your garden make-over has to be stressful. We'll give you a hand with any or every aspect of it. Whether you are dressing up a deck, a balcony, adding a bit of zest to an already established garden or putting in an entirely new one, Chris can help you get it on time, on budget and looking right!

If you need to plant standard roses, now is the time to buy! Most nurseries have sold out of bare rooted standards but we purchased a large quantity from South Australia only a few weeks ago and we have hundreds in stock in lots of colours! So if you need 6 Blue Moons, 10 Camp Davids or 5 icebergs it's easy to get the colour and number that you want.
We have 2ft standard Icebergs now for just $9.99 and a wide range of colours for $10.99 and 3ft icebergs and coloured standard varieties for $19.99.
If you wait until spring when only potted standards are available the price will range from $30-$50 per standard rose but if you need 1 or a large number of standards, now is the time to buy!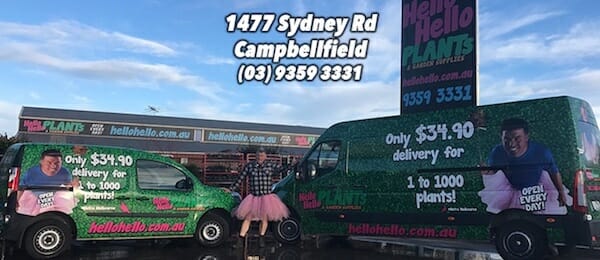 On Fathers Day you can have one of our brilliant green Hello Hello vans deliver to your dad anywhere in Metro Melbourne a plant gift for Fathers Day. 3 unlucky fathers will have the honour of being woken up first thing this Sunday morning by Chris in his pink tutu delivering the plants of your choice. Chris will do 3 deliveries on his way into store Sunday morning. Imagine your father's surprise (or humour) when being woken up by a bloke in a pink tutu bearing the tree of your choice. Here are some ideas!
Or if you're really stuck we have gift cards available too!
Select a gift or give us a call and have us help you select the perfect gift for dad this Fathers Day!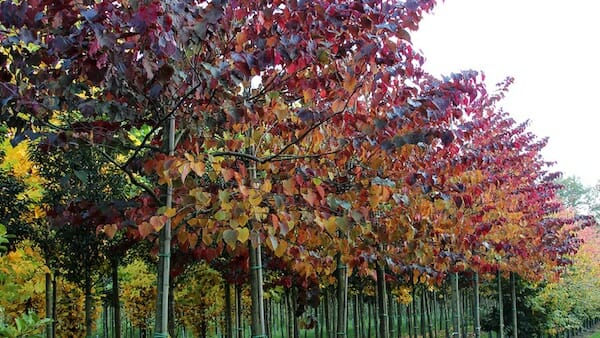 Check out our Colourful Tree page by clicking HERE
We have put together a lovely selection of colourful trees what will bring you colour joy all year round. Colourful trees are brilliant for those wishing to add depth and character to their garden whilst maintaining it's beauty. You no longer have to only wait till Autumn to have colour when you can have colour all year round.
Go to our Colourful Tree page HERE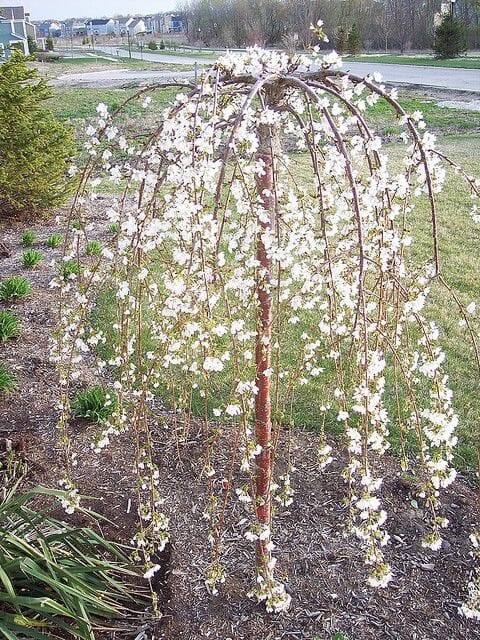 To add colour in the garden you can't go past a magnificent weeping cherry. Their cascading form, producing large clusters of blossoms in the Spring and dense green foliage in the Summer create a fine feature and are sure to brighten up any dull garden. As the bare root season closes we are coming across the last of our bare root stock and we have managed to grab some of the best bare root Weeping 'Falling Snow' Cherry's of the season! These beautiful specimens have been grafted onto a glossy burgundy Tibetan Trunk that set them apart from any regular weeping cherry! We have both 4ft and 6ft in stock with beautiful advanced heads, so hurry in store as we only have a limited supply of these stunningly unique weeping trees!
Get your Tibetan Weeper NOW!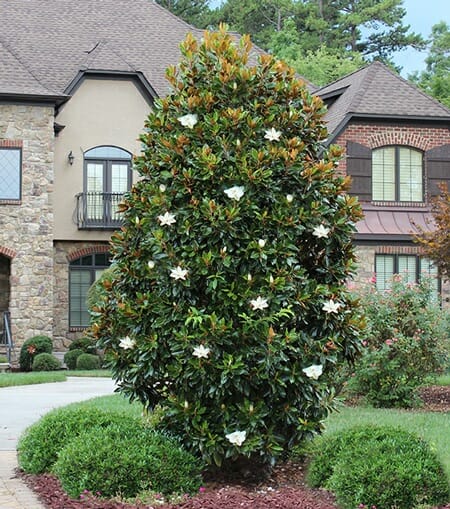 The Magnolia Little Gem is an extremely versatile tree. Used for elegant screening or as a stunning feature, it is a must in any garden! Being the smaller relative of the Magnolia Grandiflora it is the perfect size for suburban gardens with glossy evergreen foliage and large heavily scented white flowers. These trees are available in store now and are sure to impress!
Get your Little Gem Magnolias NOW!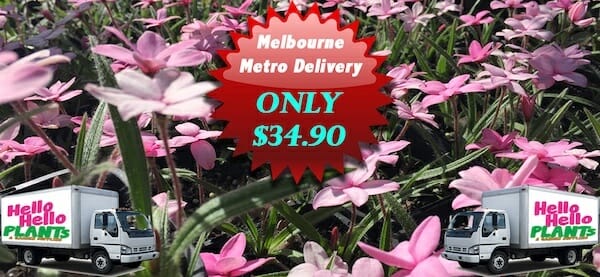 That's right Melbourne Metro Delivery for only $34.90! Only $34.90 for 1 to a 1000 plants. So get shopping NOW!
Call: (03) 9359 3331 Click here to go shopping online.
Visit: 1477 Sydney Rd Campbellfield.