When we think of winter, we often think of cold and dull gardens. Well, you don't have to wait until spring for pretty flowers. A garden should display its charms year-round. Even during the coldest days of the year and you may be surprised to know that many annual flowers, perennials, and flowering shrubs don't wait for spring to show off. We have put together a collection of the best plants to put some colour into your winter garden!
Top 10 Winter Flowering Plants in Victoria, Australia:
Daphne
Hardenbergia
Hellebore 'Winter Rose'
Camellia
Banksia
Grevillea
Protea, Leucospermum & Leucadendron
Hakea
Hebe
Salvia
Additional plants – Hakea, Lavender, Pieris & Eremophila
Daphne
Heavily scented and long flowering, Daphne is a fragrant and colourful winter bloomer. They come in shades of white, pink, yellow and cream and are best suited to part shade or full sun positions (provided the soil is moist and well-draining). They can also be planted straight into the garden or kept neatly in a pot! 
Hardenbergia
Known as either a climber or a bushy groundcover, this native is commonly seen throughout the Victorian bushland in vibrant patches of purple. The flowers form in speared clusters of pea-shaped flowers and can be trained over a fence or arbour. Hardenbergia also comes in a white flower and a newer pink variety is now available.
Hellebore 'Winter Rose'
Aptly named, this low growing, almost groundcover plant is named due to the robust star-shaped blooms that appear during winter. The Winter or Lenten Rose comes in varieties of pink, purple, white and green, some with a double petal, others with a single row. They love shaded areas, suiting Japanese, Woodland or Cottage style gardens.
Camellia Sasanqua & Japonica
Camellias are one of the most popular garden plants of all time, and with the enormous choice of varieties and ways you can use them in your garden, it's not hard to see why. They are often seen as gorgeous feature hedging or as manicured specimen trees, bringing abundant vibrant colour to the garden during the winter months.Click here to read our Camellias factsheet. 
Banksia
Sturdy, proud cylindrical flowers with a distinct honey smell attract many native birds and bees. The Banksia is commonly seen sowing off its blooms during the winter and feeding the local wildlife and the eyes of walkers. These tough but attractive natives come in various sizes and shapes, suiting many different applications such as groundcovers, hedging & screening or as a feature. The most common winter-flowering varieties include Banksia spinulosa, the 'Birthday Candles' variety and Banksia ericifolia. 
Click here to see all Banksias.
Grevillea
Whilst we're on natives, how can we forget Grevillea? Another winter wonder with multifaceted varieties, the Grevillea comes in groundcover forms, low shrub, tall screening or hedging varieties and there is even a Standard Weeping option too! The colour range is also huge! Almost every colour of the rainbow, some with 2-3 colours in the one flower such as the 'Peaches & Cream' or 'Black Magic' varieties.
Click here to see all Grevilleas.
Protea, Leucospermum & Leucadendron
Some of the most popular cut flowers, and it's no wonder why. These members of the Protea family show their floral glory from late autumn through to spring, splashing the garden with not only colours of red, pink, orange, purple and white but adding gorgeous (and usually large) shapely flower heads that can be seen from quite a distance. Be sure to add one of these stunning plants to your sunny garden collection – they never disappoint!
Click here to see all Proteas, Leucospermums & Leucadendrons. 
Hakea
Seen on the roadside, lining many a Melbourne street are various forms of Hakea. They are often non-descript until they start to produce their weird and wacky flowers during winter through to spring. Often confused with a Leucospermum o a Grevillea, their flowers have curly stamen and come in various shapes and colours pink, white or yellow. They are also bird magnets, sure to keep your native birdies fed during the cold months. They're also suitable as a feature tree.
Hebe
Perfect for pots, containers, hedging or a feature, the Hebe is not only versatile but another colourful addition in winter. They range from rich and pastel pinks to deep purples, light blues and even white! Tolerant of full sun to even full shade, rich fertile soils to sandy or clay soils.
Salvia
A bee favourite and a favourite among veggie and cottage gardeners alike. Salvia attracts many varieties of bees and butterflies into the garden with their vast array of colours. The fact that most Salvias have a long flowering period is an added bonus, blooming from autumn through to spring. Popular winter flowering varieties include leucanthe 'Mexican Bush Sage', involucrata 'Joan Spires' and 'Mystic Spires'. 
Honourable Mentions
Lavender
Lavender is known as a summer flowering plant but there are now new varieties that bloom in the winter! These include the 'Lace Series' and the 'With Love' varieties. Be sure to check them out!
Click here to see all Lavenders
Witch Hazel
When we have these in the nursery, we often get excitedly asked 'what's that crazy looking flower over there?!' And we know instantly it's the Witch Hazel. These plants have a bloom with a difference, petals of yellow, orange or red unfurl in long ribbons in clusters along the bare branches. And they have a scent too! 
Pieris japonica 'Lily of the Valley'
A gorgeous, chandelier toting shrub or tree, Pieris bloom delicate clusters of white heart-shaped flowers in the late winter to early spring. The 'Lily of the Valley' tree is often used as a feature in the garden or in pots, provided it is trimmed. It is a truly gorgeous feature tree.
Eremophila 
This soft foliage plant is not only colourful in flowers but also in foliage. Tubular flowers form from winter until summer upon a soft, silvery backdrop making it a winter colourful addition in more ways than one. Eremophila prefers dryer areas, with well-drained soil.
Click here to see all Eremophilias
Check out some more articles you may like: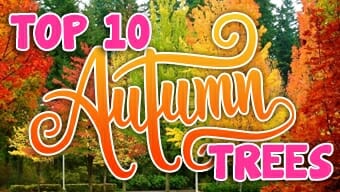 Sign up for our newsletter below
We will send you gardening tips, great deals, and exclusive giveaways. Happy Gardening!